Inspired in the Dogs sense!
Dog is Awesome® the Brand
Based in the canton of Aargau in Switzerland, Dog is Awesome® offers various services and offers dog lovers the opportunity to offer the brand in their own shop, or to order directly online for private individuals. The company works closely with animal welfare organizations to be able to give generous donations through the sale of the brand.
Dog is Awesome® is a Swiss brand for dog lovers and dog people. The company designs and produces high quality and modern dog accessories. The company also creates and markets gifts and apparel with original messages and designs. So that everyone can share the infinite joy of living with a dog." Simply everything a dog owner and dog lover must have.
The Company History
The brand was born from the inspiration of the dog. Exactly said by Goofy and Limba, who both come from animal welfare.
A bit uncharacteristically for a startup, the idea of ​​Dog is Awesome developed during our time in Huntington Beach, CA and then started to implement the idea in a small house in Spain. For private reasons I went back to Switzerland in September 2019. After a 3-month break, DIA was able to develop further in Switzerland and establish the brand. DIA is located in a small village in the canton of Aargau, including storage space. As a newcomer, the range is constantly growing. It started with the collection of lifestyle items with the motto ** STYLE WITH ATTITUDE ** This was followed by high-quality neoprene dog leashes and collars. As a special collection, DIA designed the extremely light mesh product family, which is light and comfortable to wear for the dog and also for the dog owner. As a supporter of animal protection, DIA then launched the "Dog is Awesome Rettet /Rescue" project with the motto "Yes, but seriously please, animal protection abroad" which is combined with the advice and support of animal protection dogs in your new family in Switzerland and nearby ones Villages on the High Rhine in Germany. Further details can be found in the respective sections on our homepage.
The Logo
The DIA logo was designed with meaning and background. It shows in the middle of a closed circle, the Dog's paw in the hand of man. The meaning of it according to Mahatma Gandhi: "THE GREATNESS OF A NATION AND ITS MORAL PROGRESS CAN BE JUDGED BY THE WAY ITS ANIMALS ARE TREATED." At the very front of the logo is our first rescued protégé Goofy, who has completely changed our way of life «A DOG CAN CHANGE THE WAY YOU SEE THE WORLD».
Dog is Awesome - Dog is Everything - Dog is Everywhere
                                                                          From the heart for you and your Dog
                                                                                Your Dog is Awesome Team
                                                                                 Yory with GOOFY & LIMBA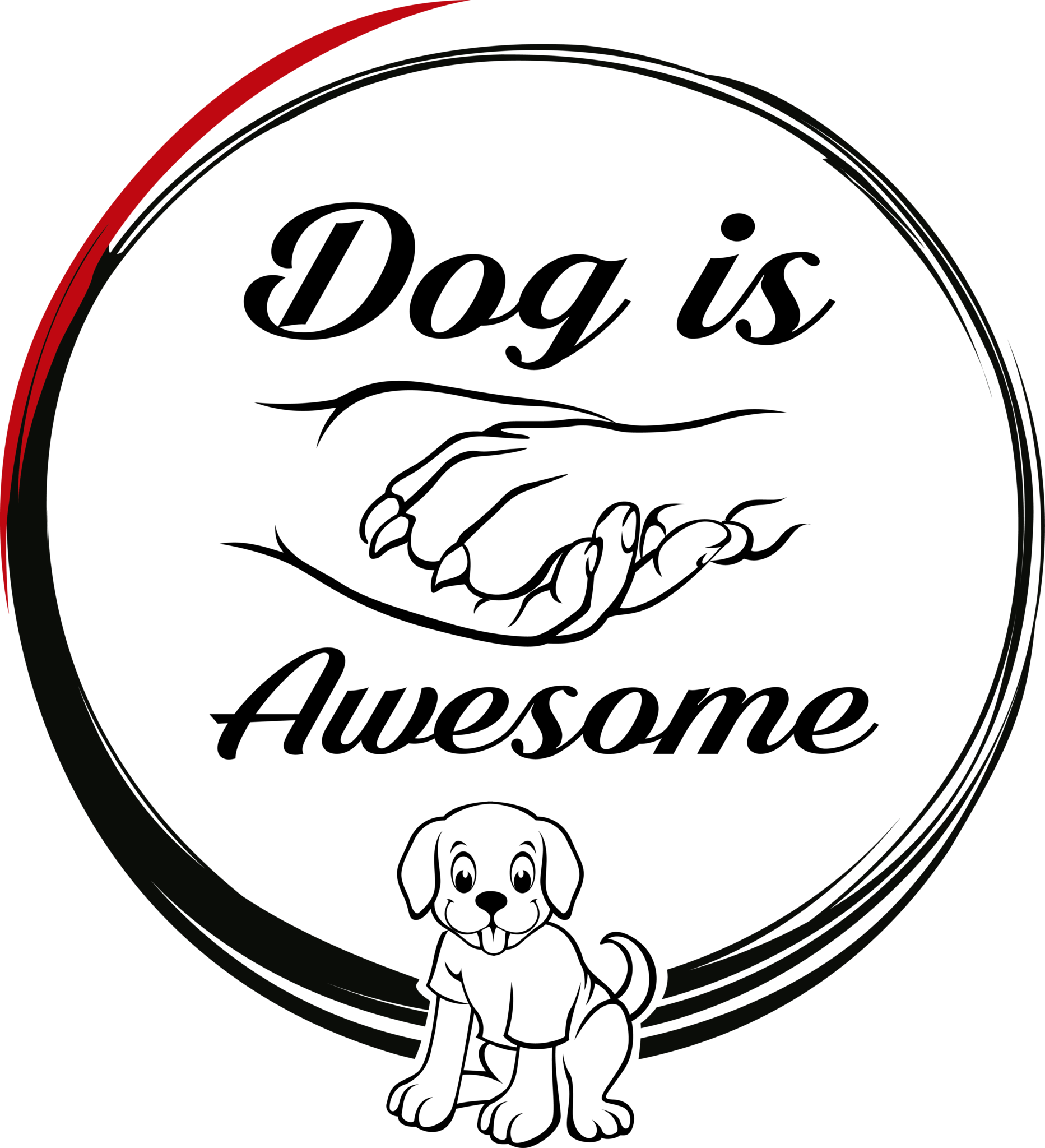 INSPIRED IN THE DOGS SENSE