Everyone knows that dogs love romping around the backyard. But many pet parents may be surprised to learn that it's not enough to simply open the door and let their furry friend entertain himself.
Being in the backyard might give dogs some sunshine and open space, but it doesn't necessarily give them anything to do. Just like for humans, play offers mental, physical and emotional enrichment.
Not only is playing outside fun, but it will likely lead to better behavior when inside the house. Playing encourages mental stimulation for a dog.
When you combine mental exercise with physical exercise, you will have a well-behaved, balanced and tired pup when your dog comes back in the house.

When it comes to fun activities to do with your dog while outside, there is no shortage of options. From dog fetch toys and agility courses to water games and scent work, the only limitation on outdoor fun is your imagination.
Upgrade Your Fetch Game
A time-honored classic, fetch never goes out of style.
Video
how to train from Nate.

Dogs love fetch because it mimics their natural instincts to hunt and retrieve prey. Balls tend to bounce in predictable ways, so finding dog toys that have unusual bounces increases engagement and mental stimulation.
We recommend tossing anything from rope tug toys to dog plush toys. Or, you can upgrade your game with a specially designed dog fetch toy.
Dog flyer discs are engineered to both float through the air and bounce on the ground, making both the chase and the catch more interesting.
Is your best bud a long-distance runner? Dog ball launchers, can help you throw up to three times farther, which means a whole lot more running for your canine companion.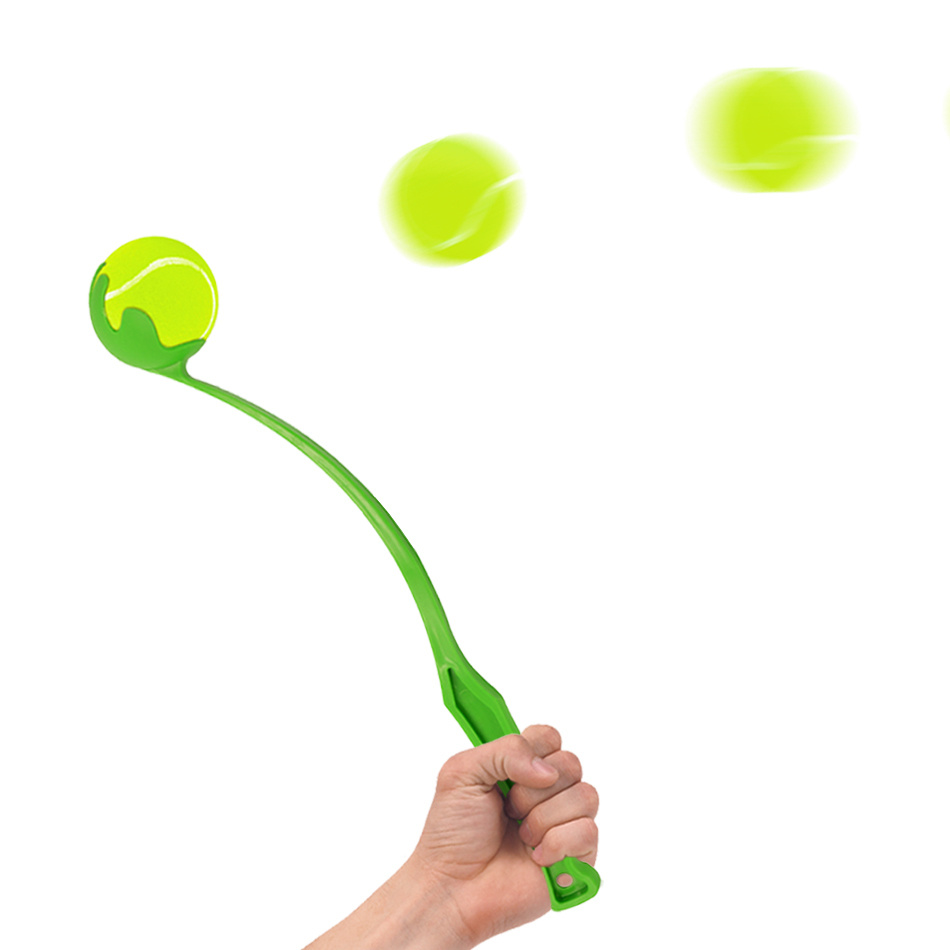 Automatic launchers, such as the iFetch Mini automatic ball launcher dog toy, can also make great backyard toys for dogs.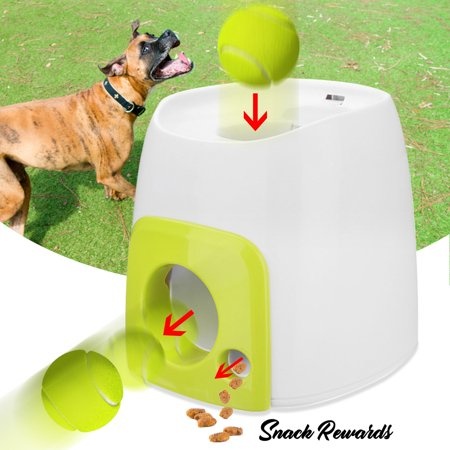 Some dogs may not be as interested in playing if you're not involved, while others just want to get that ball regardless of who or what is throwing it.
Set Up Dog Agility Activities
When most people hear "agility," they think of specially trained dogs competing on a professional course. However, any dog can benefit from backyard agility work.
Any activity where dogs learn a new skill, get positive feedback and feel accomplished is going to make them feel good.
Agility engages dogs in a few different ways. The equipment and coursework provide mental stimulation while teaching new tricks and skills. Agility also provides rigorous physical exercise and opportunities to use and develop a large variety of muscles.

It's easy to set up your own agility course. Agility equipment designed for a pet parent's backyard is now readily available at good price points. Playing with agility equipment never gets old because you can always change the order of the obstacles or make them more difficult as your dog's skill level advances.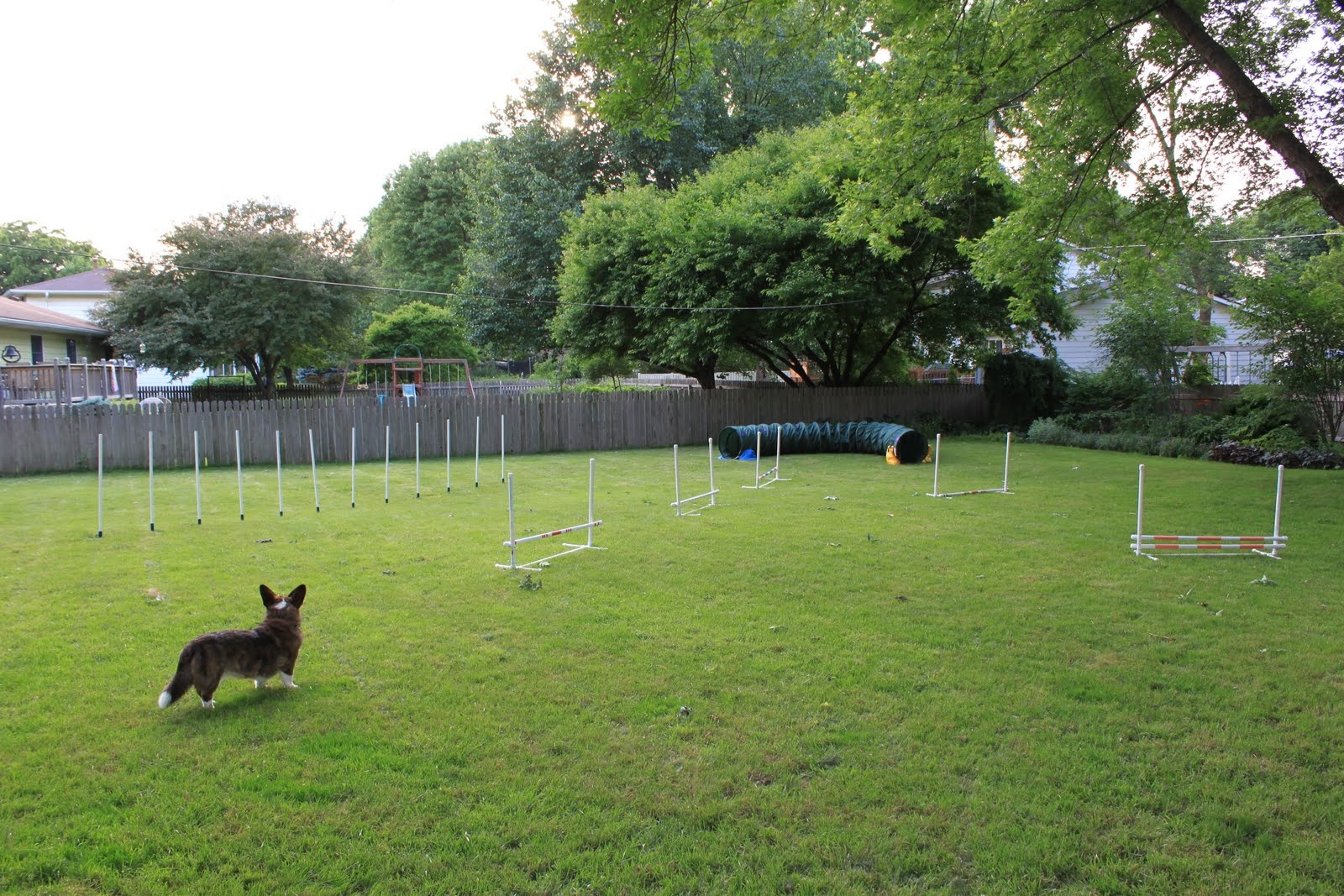 Engage Your Pup in Scent Work
Dogs loves sniffing everything and anything. Good smells, bad smells, questionable smells—each one is worthy of a lengthy inspection.
For a fun backyard game, challenge your dog's curious nose to a scent work game. Scent work is great mental stimulation for a dog and is a fun outdoor activity after being inside all winter.

We suggest this game of smell-and-seek: While your dog is inside, place six cardboard boxes throughout your yard. Keep the lids open, then place dog treats in three of them.
Then, take your dog outside to explore the yard on a dog leash. When he detects a treat, calmly praise him without petting him, as petting can interfere with tracking. As your pup gets better at the game, you can close the lids and even hide the boxes around your yard.
Scent work is exhausting, so give your pup a break within 10 minutes, and be sure he always has access to fresh water.

For a simpler version, hide a smelly, chewy dog treat in the yard, and set your furry friend loose. This is super fun for most dogs because once they find their chew item, they get to eat it.
Play Some Water Games
Many dogs enjoy water games in the backyard, too.
A warm, sunny spring day is a great time for water games. Simply turn on your sprinkler and watch your dog run back and forth with joy.
If you don't have a sprinkler, she suggests putting some dog ball toys, like tennis balls, in a bucket of water or dog pool and encouraging your dog to grab the balls as they bob up and down.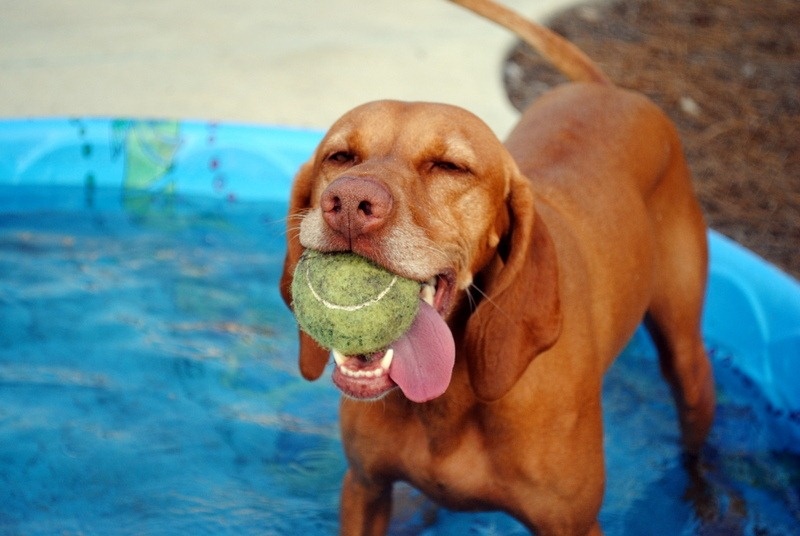 Do a Round of Hide-and-Seek
Another fun kid game your pup may enjoy is hide-and-seek.
While you hide in your yard, have another family member hold your dog. Once you're in your hiding spot, call your dog's name. When he finds you, reward him with lots of praise, then play the game again.
Most dogs learn to love this game! It's a great way to reinforce them coming to you when you call them.

There's nothing like enjoying some fresh air with your pup. In addition to providing your dog with exercise and mental stimulation, playing together is a wonderful way to strengthen the human-canine bond.